Custom Formulated Gummies & Private Label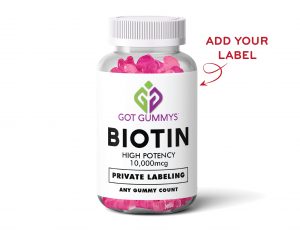 According to a Market research report done in 2018, the global gummy nutrients market is on the rise with a projected annual growth rate of 5.2 percent which will take it to $4.2 billion by 2025. Many consumers have difficulty swallowing tablets or capsules which is a large factor driving this growth.
Got Gummys is dedicated to meeting this increasing demand with a variety of delivery options. We are always on the cutting edge of the vitamin and supplement market and have developed a variety of shelf-stable, high potency gummies, including conventional gummies; organic, and non-GMO gummies.
INDUSTRY LEADING GUMMY MANUFACTURER GUMMY SUPPLEMENTS BOTTLING LABELING
Got Gummys an industry leading White Label Supplement Manufacturer of Gummy Vitamins.
As a supplement manufacturer we believe that companies selling nutritional supplements, can only grow and be as successful as the company manufacturing the product for them.
That is why we have been leading the way with competitive supplement prices, fast turnaround times, quality control and superior customer service.
We help our customers/brands differentiate themselves by featuring products that contain the most trusted ingredients in the world. We are committed to producing the most innovative and scientifically formulated white label and contract manufactured brands.
Right along side our full line of white label gummy supplements, wholesalers and businesses can get any of our top shelf, industry leading gummy vitamins in bulk. You can choose from the following gummy supplements, available in bulk.
As one of the top white label manufacturers in the industry we offer many bottling options, including size, bottle and lid color.
In order to stand out in a sea of competition and build brand awareness, you need an expert design. We have expert label printing and design services that will help you stand out. Choose glossy or matte finish, as well as a wide variety of colors and designs that will make it easy to build your brand of gummy supplements.